Does anyone else love the spooky season as much as we do? It's such a fun time of year! And The Blume Group team wants to have some fun with our Halloween decorations this year. No more spiderwebs and pumpkin guts… Here's the Unique Halloween Decor we are loving this October: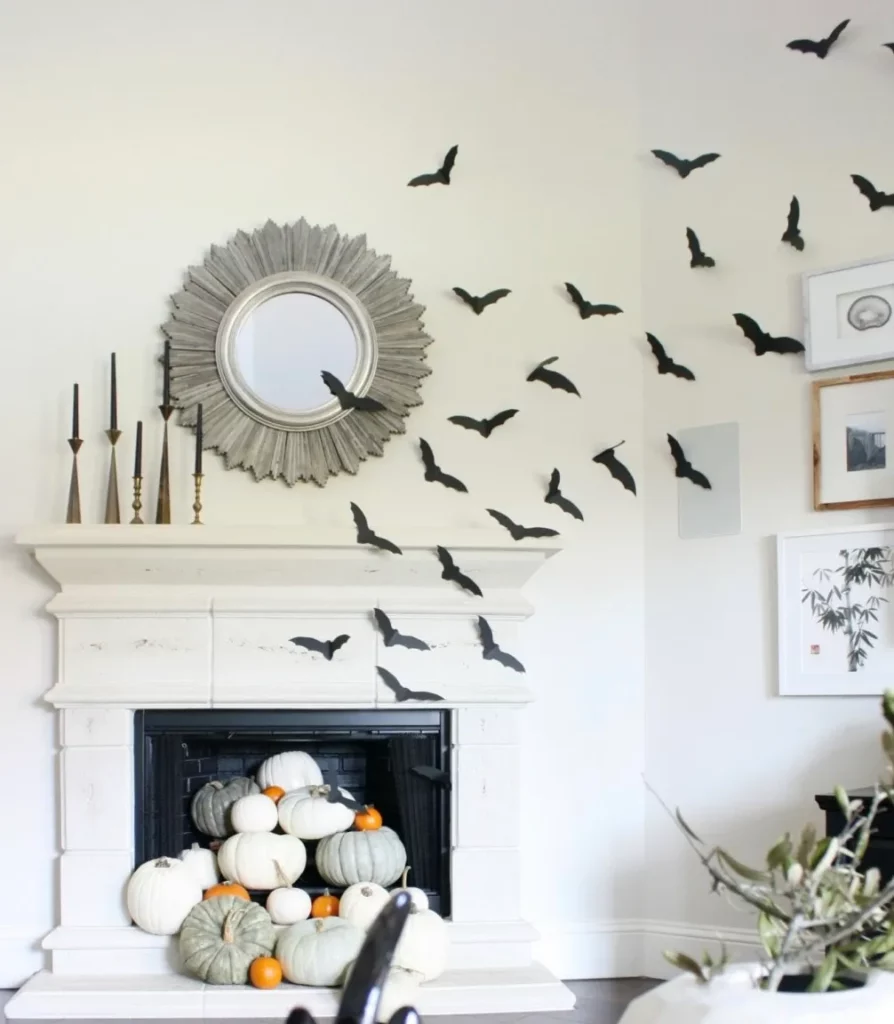 Growing up, my parents would always decorate the house with fake spiderwebs and plastic spiders. It looked pretty good, but a puppy would always end up chewing on one of the spiders. I love these bat decorations because it seems spookier than spiders, and it doesn't look as messy as fake webs.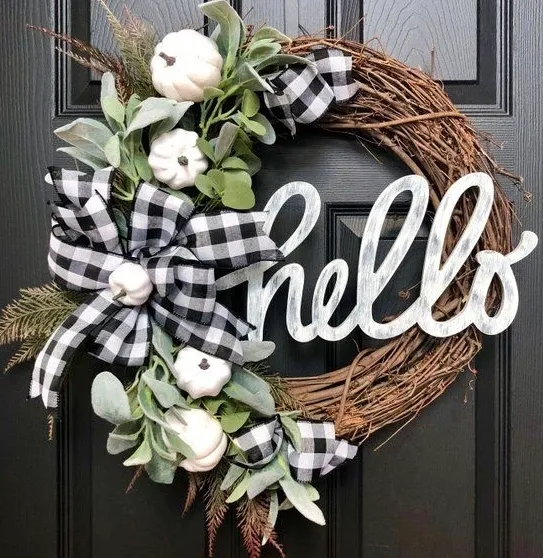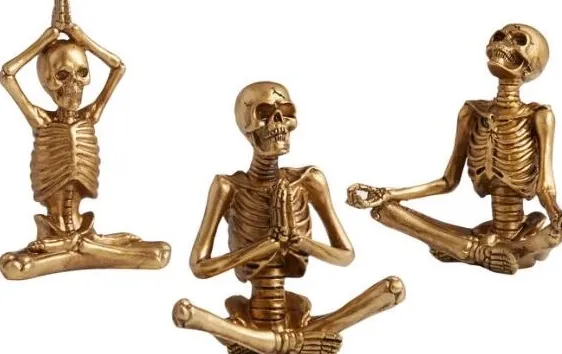 Like most people, I associate wreaths with Christmas time. But I'm so excited to have an autumn wreath this year! Keep it spooky with fake cobwebs or toilet paper and zombie's eyes. Or add sunflowers and orange ribbon for a more classic fall look!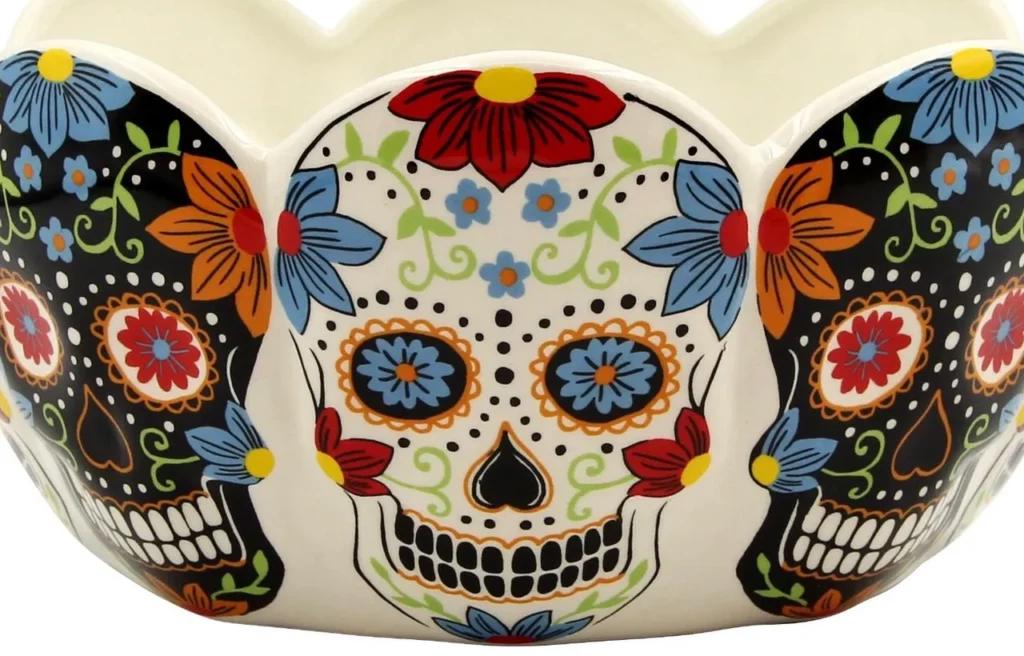 Talk about a traditional Halloween decoration with a vibrant twist! I'm obsessed with these goofy skeletons doing yoga poses. The colorful sugar skulls candy bowl will definitely stand out in your home too!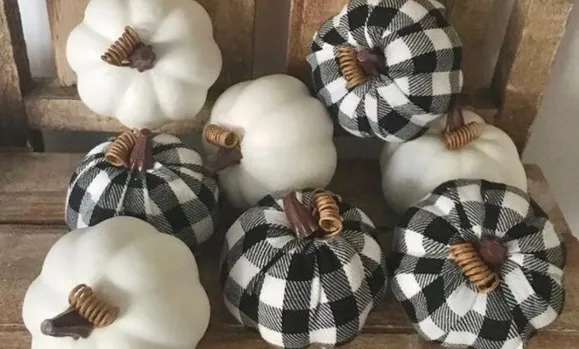 There's nothing wrong with fat, orange pumpkins, but we've noticed that "non-traditional" pumpkins are everywhere this year! Buffalo plaid, felt, and glitter pumpkins seem to be trendy this year!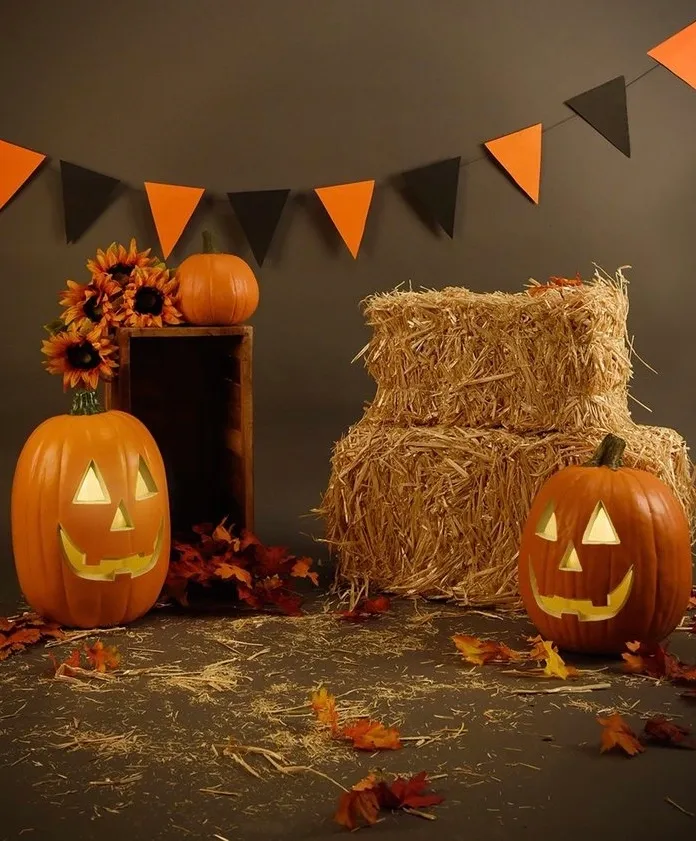 We can't have traditional Halloween parties or trick-or-treating this year, but we can still create cool photo opportunities! Throw a flannel blanket on a hay bale and surround it with pumpkins, icicle lights, fake sunflowers, and lanterns to make a stunning fall photoshoot for your family!
By: Kate Quill