When you're ready to sell your home, there's an easy way to increase the value before putting it on the market. All it involves is a little paint. A recent analysis by Zillow finds that homes with light blue bathrooms and dark blue main bedrooms sell for more than those without. The study surveyed nearly 1,300 recent or prospective homebuyers in the United States who scored colors in certain rooms based on their interest in touring the home, buying the home, and the price they'd pay for it. The prices are based on a U.S. home value of $290,000.
On average, buyers said they were more inclined to tour and buy a home with a light blue bathroom and willing to pay $4,698 (or 1.6 percent) more for it. As the main bedroom, buyers prefer dark blue walls and are willing to pay $1,491 more than expected.
"The color blue is associated with feelings of calmness and tranquility, which is likely why it's so popular in bathrooms and bedrooms," Amanda Pendleton, Zillow home trends expert, tells House Beautiful. "Light blue visually opens up a small space and gives it the feeling of airiness, instantly evoking spa-like vibes in the bathroom. Dark, moody blue can envelop a space and create coziness—it's a bold, statement color that might overwhelm a living room but feels warm and inviting in a bedroom."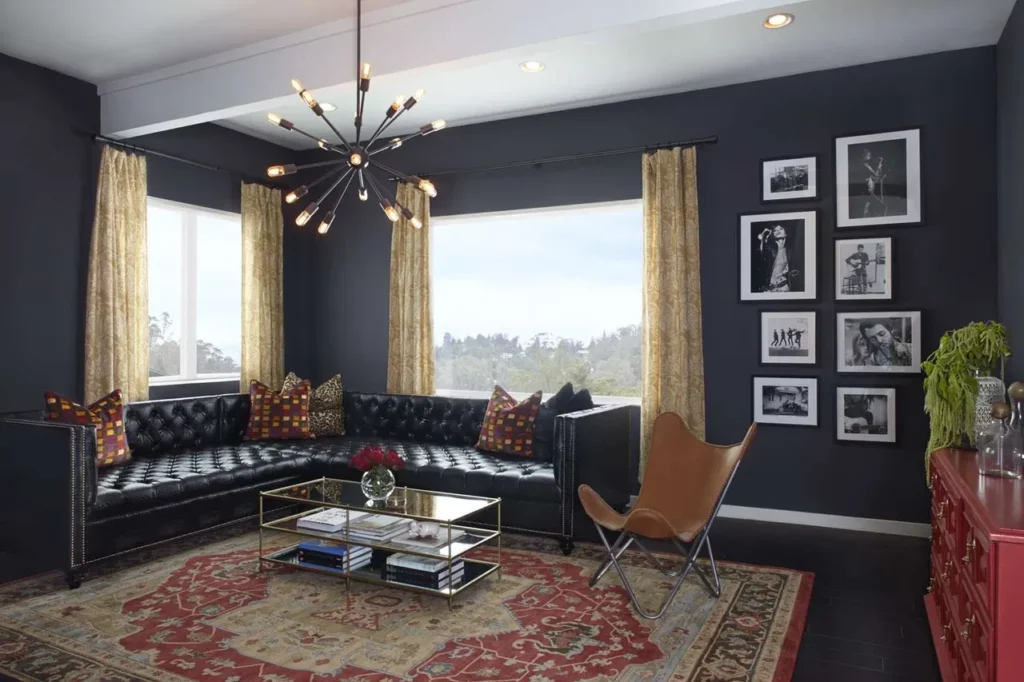 Pendleton adds that we associate muted shades of blue with the water and sky, so these colors "invite the outside in and add a natural, organic element" to the rooms. Other well-received colors include deep charcoal gray and rich forest green in the main bedroom and neutrals in high-traffic common areas.
For a color to avoid, mint green in kitchens is a no-go. Buyers said they'd pay $1,830 less, on average, for a home with a mint green kitchen. Bright red and yellow were also unpopular kitchen colors.
"Our study found homebuyers may be particularly sensitive to paint color, despite paint being a relatively easy and inexpensive change because they're navigating a complex environment with a lot of uncertainty," Kate Rogers, a senior behavioral scientist at Zillow, shared in a press release. "When study participants thought the homeowner had similar tastes to them, they perceived the home more positively and were also more likely to make a higher offer on the home."
The right paint colors can pay for themselves. If you plan to sell a home without a light blue bathroom or dark blue bedroom, you might want to consider a quick paint job before putting it on the market!
If you have any questions, please contact us here.