Creating a home art museum is a unique way to showcase your most treasured art and memories.
Whether you're a parent who wants to display your kid's latest masterpiece, or a collector looking to exhibit your passions, curating your very own art museum inside your home is easy to accomplish.
Here, we're sharing a few ideas to get you started on creating the perfect presentation:
Mix Photos With Items From That Event
If your kid is creative, you know that he or she always has a pad of paper — drawing, coloring, or doing something to produce art. You might want to chronicle their artistic upbringing by framing their works.
But you might also want to go a bit further than that; for instance, wouldn't it be cool if you displayed a painting they created next to the paintbrush they used to make it? It would be a one of a kind display that would make the past hang around a little bit longer as your child ages.
This doesn't have to stop at art, though. If your child is an athlete, you can do something similar. Take an action shot of your favorite young sports star and then display the jersey they were wearing with it. That would turn your display into your family's own little hall of fame.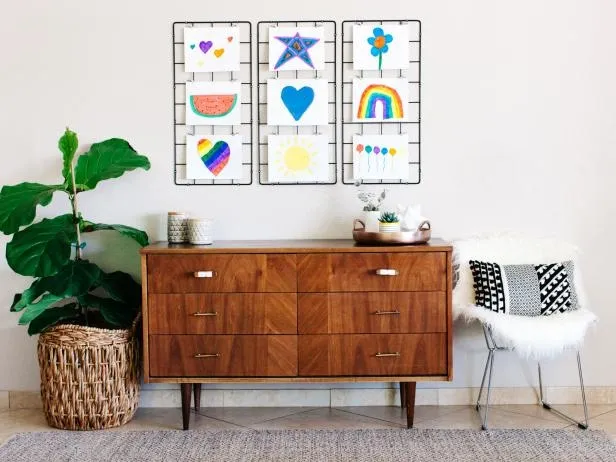 Arrange Photos/Works Chronologically, Creating A Timeline
The point of museums is to chronicle history — or at least that's one interpretation. You might visit to get in touch with the past and feel that the great artists or figures from history seem closer to you in time.
You can do the same with your own little home museum. Start, say, at the entrance of it — that being the earliest point — and work from there. You'd get more and more recent as the room went on.
Everyone has a growth chart that chronicles their child's rise through adolescence. Why not match it with a similar chart, one that tells the story of your kid's artistic, athletic, or intellectual maturation? Or maybe choose to showcase a family history or that yearly vacation you take.
Put Description Cards Next To Your Photos/Pieces of Art
There's one thing that's consistent with almost every museum, and that's description cards. Everyone knows those little snippets of information that give the viewer just a little extra bit of context for the piece they're looking at. You could do the same!
Maybe you have a valuable piece of art that you want to show it off in your home. In this case, add a card where you'd want to talk about who made the art, at what time, and the piece's title.
Or we could be talking about your kids again, and you want to tell everyone about that winning goal they scored, along with the date it happened on, and what grade they were in. Or, you might want to tell the story of your wedding with details as to the location, date, and time.
Mix & Match Frames
Maybe you like the uniform look, where the only differentiating thing about each frame is their respective content. That's fine! But you shouldn't be afraid to mix it up, too, if you ever get the inkling to do so.
Each picture or painting might have its own feel, and you might want to design the frame based on that alone rather than the appearance of what surrounds it. If you have this impulse, you shouldn't ignore it. An eclectic style can often be most representative of all your interests and history.
Add Some Legacy Items
You and/or your children are the sum of your ancestors. As such, you should display things about past members of your family with more recent accomplishments. It might even help to add some context!
What if your mother was a great artist, and now your kid is? Maybe it runs in the family, so consider pairing past art with new. There's nothing wrong with paying tribute to the past while still looking toward the future in an "old meets new" special exhibition.
Refine The Mood With Lighting
Lighting can be an overlooked yet crucial aspect of creating the right mood in any room, and if you're considering creating a home art museum you'll definitely want to think about it.
(Pro tip: Accent lighting is usually a great choice for displayed art!)
Blend The Museum Into Your Living/Family Room
While creating a home art museum in its own room is certainly an option, if you want it to be a bit more accessible try integrating it into your most lived in space(s).
It'd be great to admire your art whenever you look up from your book or walk through your home to get to another room.

Make It Interactive
Displays don't have to be only for looking — they could be interactive, too!
Maybe you have a public note guests sign; maybe you could make it so people could sign the matboard that a certain work is framed in.
Including any type of more interactive element would add a bit more personality to your overall display.
Leave Room For Expansion
If you're a collector of art, there's a good chance your collection will be ever expanding.
That said, there should always be a new wing — or at least an extra spot on your wall — that has room for that next great piece of art you get.
By keeping your display flexible, you can always rearrange as you cycle pieces in and out.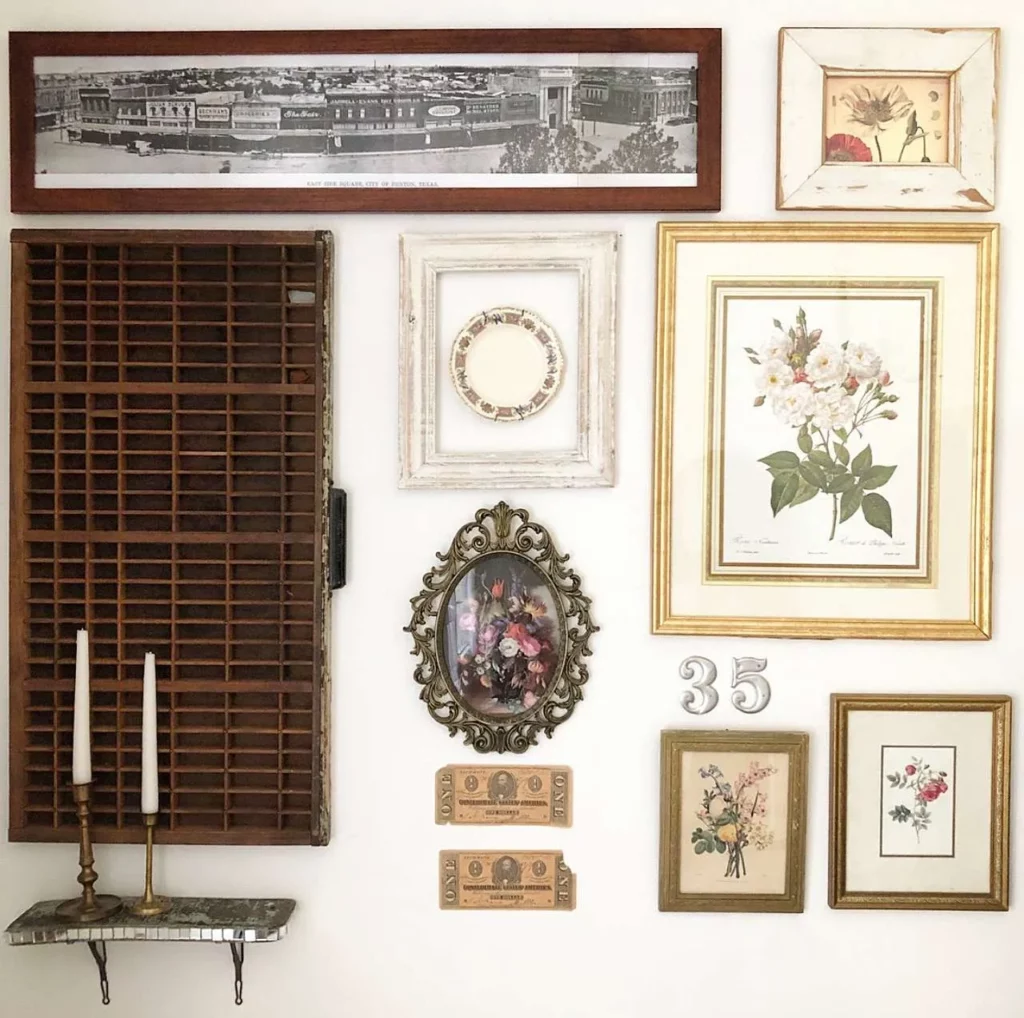 Final Thoughts
Art museums don't have to be limited to big buildings filled with historical pieces — your own personal history is just as intriguing! Creating a home art museum is easy when remembering these few tips:
Use exhibit cards to document what you're displaying.
Chronological order could be an easy way to curate.
Leave room for more art!
The right lighting could make all the difference.
For more information on creating your own home art museum, feel free to contact us here.