Warming temperatures are an invitation to entertain in the ambiance provided by outdoor living space. Whether you're celebrating a birthday, a graduation, or simply want to enjoy some quality time with family and friends – your home's deck or patio can be the perfect location to host nearly any festivity or outdoor event!
As long as mother nature is on your side, it doesn't take much to make your outdoor party a success! A simple buffet, signature cocktail and laid-back décor can create the perfect atmosphere for a celebration or relaxing evening with your family and friends. Below are some tips to help you host a fun and easy outdoor event get-together – that everyone will enjoy!
START WITH A THEME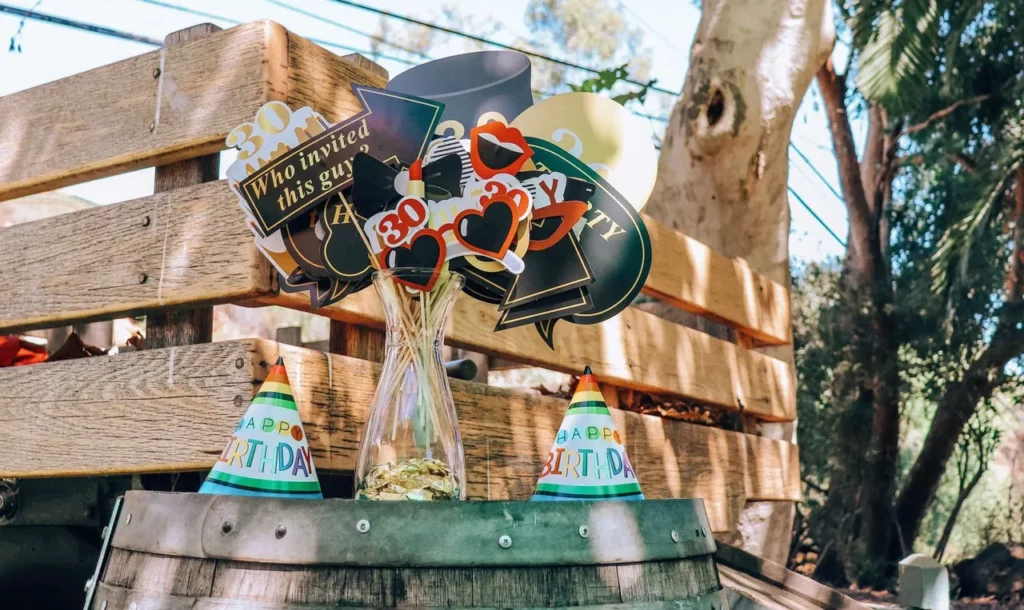 During the initial planning stages, you will want to decide on a theme for your outdoor soiree. Start by brainstorming ideas that can best be brought to life in an outdoor space, like a backyard BBQ, build-your-own s'mores bar or champagne under the stars! Once you've picked your theme, you can begin planning out the rest – from the menu and décor to certain theme fitting activities.
MAKE SURE THERE IS ENOUGH SEATING & SPACE FOR EVERYONE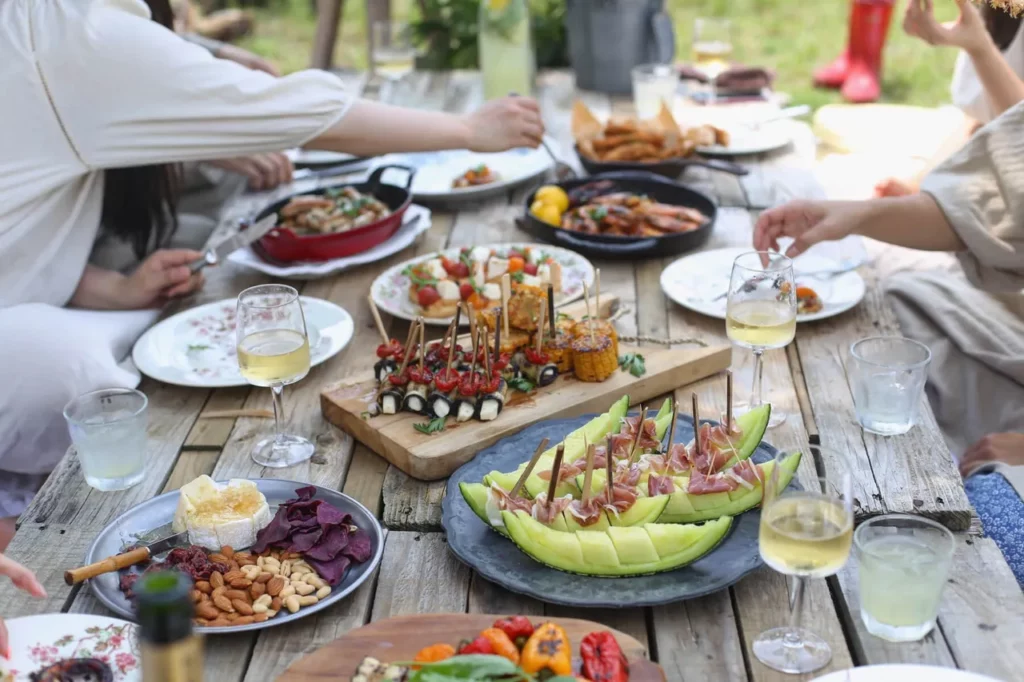 Set up your outdoor space with multiple seating areas so you have enough space for your guests to both sit and mingle easily. Don't be afraid to re-arrange outdoor furniture to better fit the feel and flow of your event! For smaller dinner parties and gatherings, create a more intimate and cozy feel by moving tables and seats closer together. Also consider setting up a TV outdoors if your event happens to coincide with a big sporting event!
SET THE MOOD WITH LIGHTING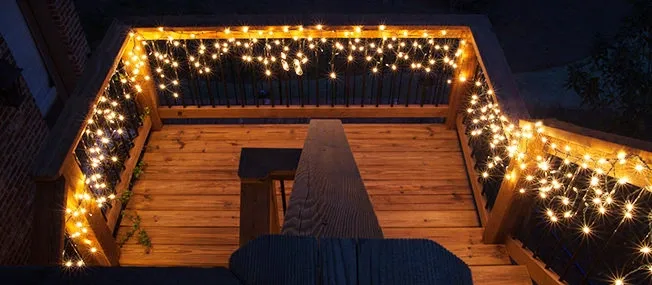 Create different levels of outdoor lighting to add instant ambiance to your space – especially if your event extends into the evening hours! Set the mood with candlelit lanterns, which provide additional lighting to walkways and paths, or string rope light across your trees to create soft, atmospheric lighting and illuminate dark areas.
Tip: Add some citronella-scented candles or tiki torches to your lighting mix, as they can enhance the lighting mix, while repelling away pests at the same time!
PLAN A QUICK & CONVENIENT MENU OR BUFFET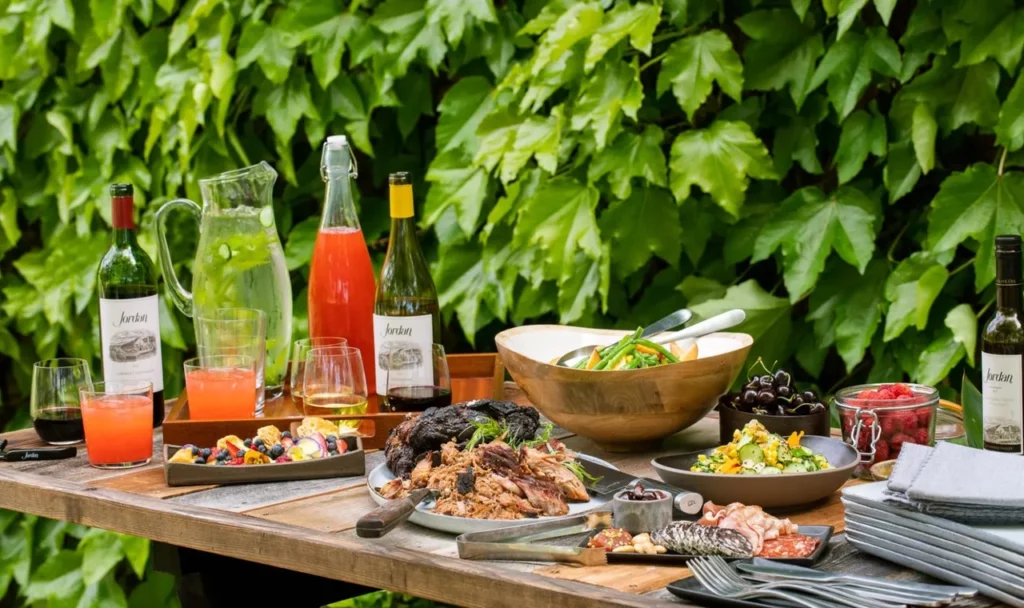 Most outdoor gatherings lend themselves to themed, self-serve buffets, such as a "Build-Your-Own Kabob" bar or finger foods, where guests can mingle and eat at the same time. This style of dining limits the level of maintenance needed, leaving the host more time to socialize and enjoy the festivities. Choose recipes that will weather the outdoors (i.e. no mayonnaise-based salads) and serve your dishes from large platters and bowls with an identification card for each (these cards are also a great way to note any allergy information for guests with special dietary needs). Keep your event clean-up laid-back by placing a stack of plates, basket of napkins and cup of flatware in one convenient area.
STOCK DRINK STATIONS & BINS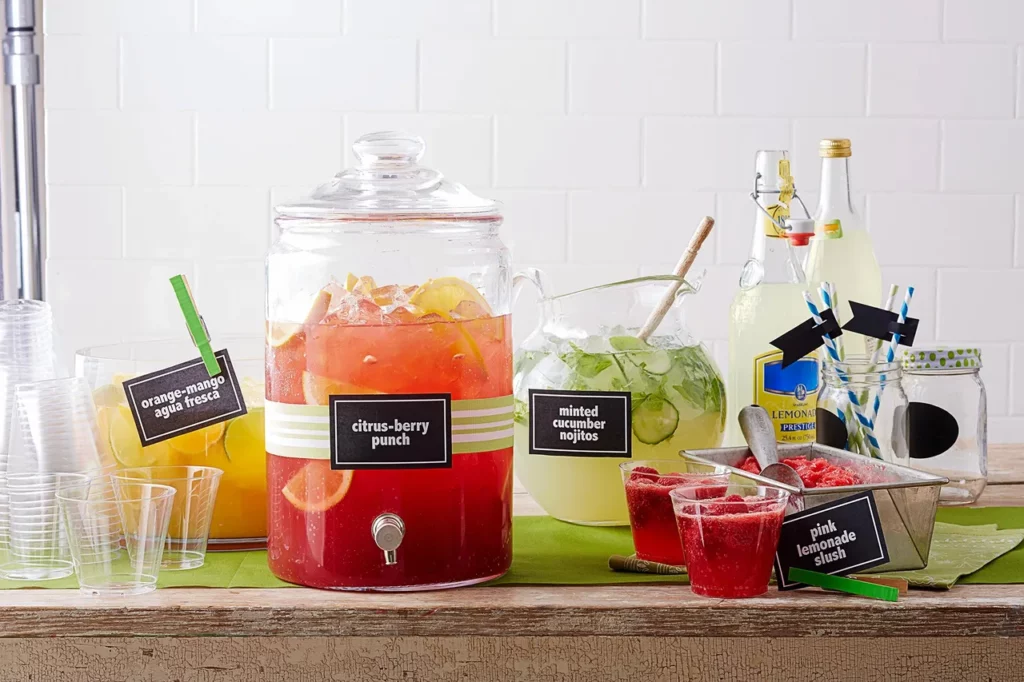 Most outdoor events wouldn't be complete without a well-stocked drink station! When planning, make sure to set up your beverage station away from the food area to ease foot traffic during your party. Make it easy to serve a large number of people by using large drink dispensers filled with fruit-infused ice water, flavored vodkas, fresh squeezed lemonade or other summer time drink favorites! It's also wise to stock a few beverage tubs or coolers with beer and sodas as a quick and easy way to provide your guests a variety of options.
Tip: Get creative with your bar set-up by using a potting work bench as a wine bar or turn an unused dining bench into your drink station.
FEATURE SIMPLE, AND CASUAL DECOR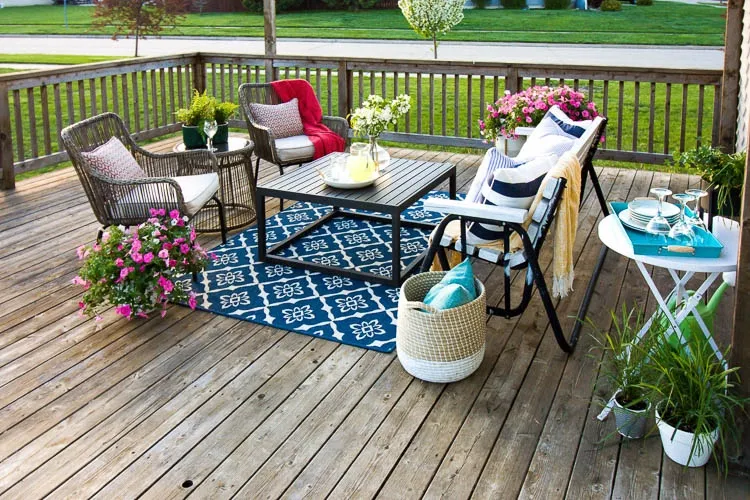 When thinking about décor, keep it simple and casual. One of the preeminent benefits of having an outdoor party is that nature serves as your centerpiece. The lush greens and vibrant blooms liven up the space on their own requiring minimal decorations on your end. A careful placement of flowers or greenery on side tables and the buffet table will often do the trick. If your flowers are not yet blooming, cut down and re-arrange inexpensive store-bought bouquets. To make the bouquets even fuller you can tuck in some greens from your own yard. Pull together a cohesive look and create an easy outdoor palette by selecting accessories in one or two coordinating colors.
Tip: Don't break the bank trying to decorate for your outdoor gathering! You can find great outdoor décor essentials at cost-friendly stores like Target – or repurpose things you already have!
CREATE PLAYLISTS WITH MUSIC THAT FLOWS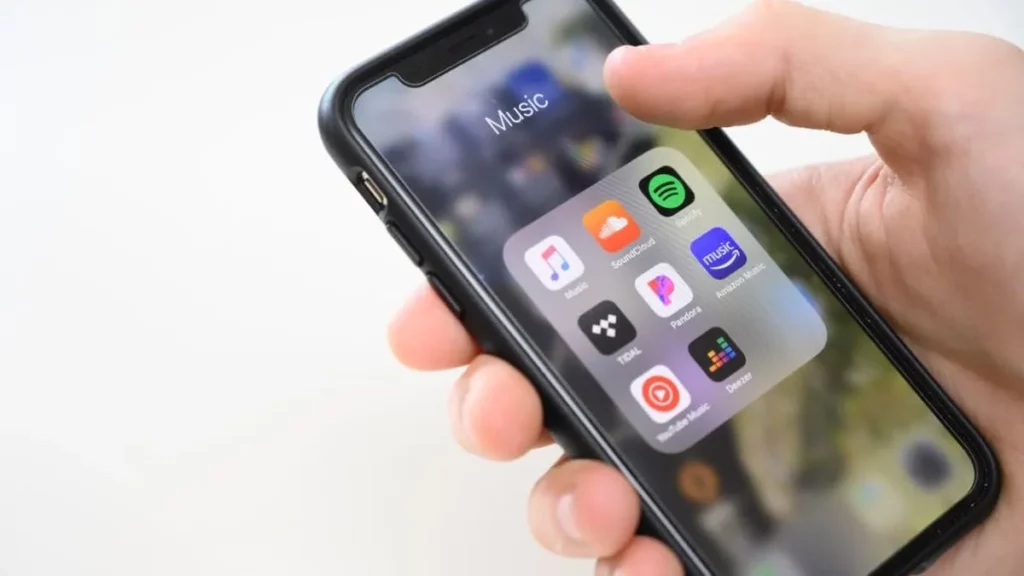 Like lighting, music also plays an important factor when setting the mood of a party. Prior to the event, select music that seems most appropriate for the guests that will be attending. When creating the playlist, make sure the mood of the music flows well by transitioning from energetic and lively to calm and serene as the night progresses. The most important factor is making guests feel welcomed and relaxed.
Tip: It's a good idea to invest in a set of outdoor speakers if you plan to host these types of events more than once a year.
SET UP GAMES & ACTIVITIES WHEN APPROPRIATE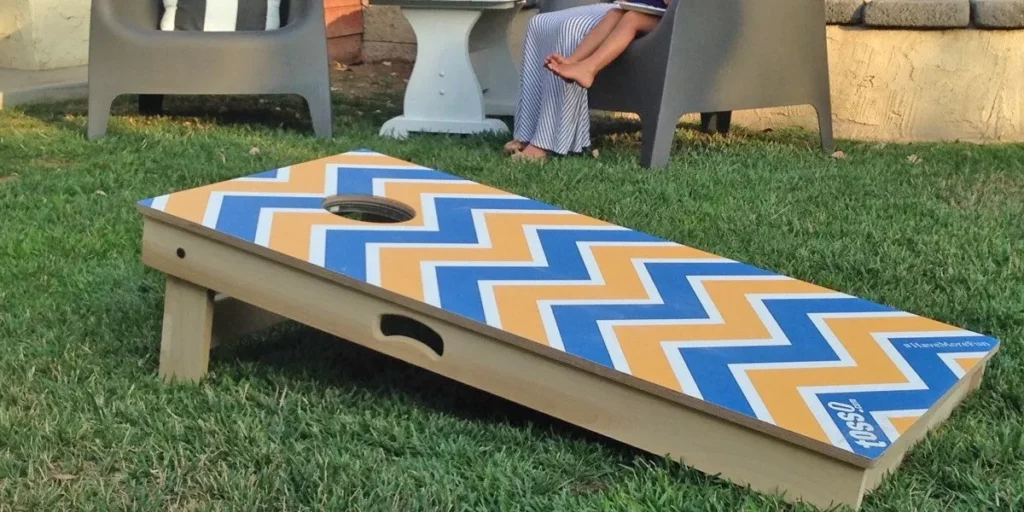 If kids will be attending the event or you have a group of activity-oriented adults, set up some fun yard games like horseshoes, bocce, a bean bag toss or croquet. For a vintage-inspired throwback, have a hula hoop or limbo contest. In the evening, you can even create a glow-in-the-dark ring toss game using glow necklaces and bracelets.
LAST, BUT NOT LEAST – ENJOY YOURSELF!
The more fun you have at your own party, the more your guests will enjoy themselves as well. Take time preparing before your guests arrive, they will appreciate the time and effort you put into the little details and the extra time they get to spend with you.
For more information, contact us here.
Authors for Erdmann