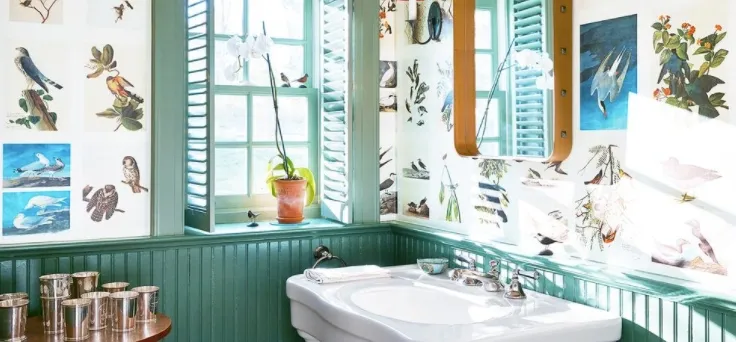 The age-old design myth that crisp white paint will make teeny-tiny rooms like small bathrooms and powder rooms feel so much larger. Sure, it sometimes rings true, but it's most definitely not the only option. Sometimes the best way to make a small bathroom feel more spacious is to embolden it with dark, bright, or experimental paint colors. From neutrals to moody tones and vibrants pops, you'll find a small bathroom paint color idea to inspire your weekend home project!
Mellow Purple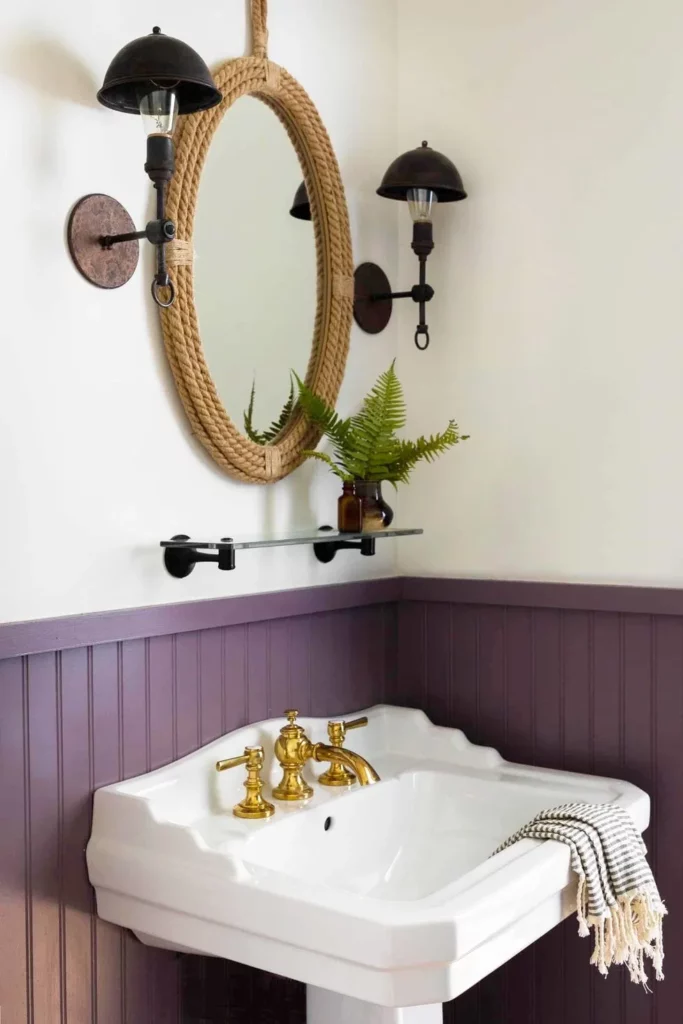 Color-blocking is a great way to play with color if you don't want to cover the entire room in one experimental shade. Here, for example,a soft purple for below the chair line to give the rustic farmhouse-style bathroom a more romantic touch.
Light Gray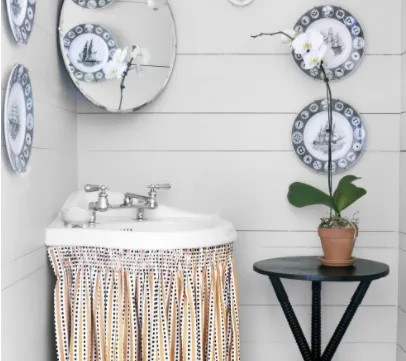 For a powder room this small, a mirror hung at an angle above a corner sink maximizes every inch (and clutter can be stashed behind the fabric skirt). The Wedgwood plates and round accent table help counteract the boxiness, and add charm. To add a bit more polish and intrigue, the walls are painted in a light, soothing gray.
Forrest Green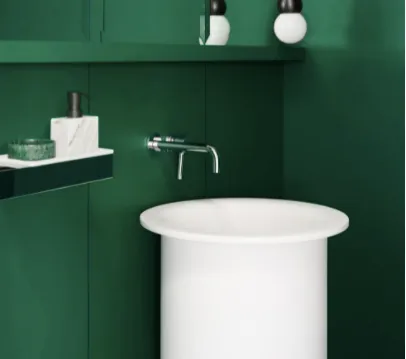 With a slim cylindrical sink and lone pendant light, this bathroom is perfectly proportioned. But since there's no room for any decorative extras and even the essential pieces can't take up too much space, the only way to make a power move design-wise is with a bold paint color.
Light Green
The floral skirted sink vanity and complementary painted green walls make everyday feel like a fresh spring morning in this cheerful bathroom. The two tones of green paint speak to the many shades in the floral fabric skirt as well as the wallpaper.
Baby Pink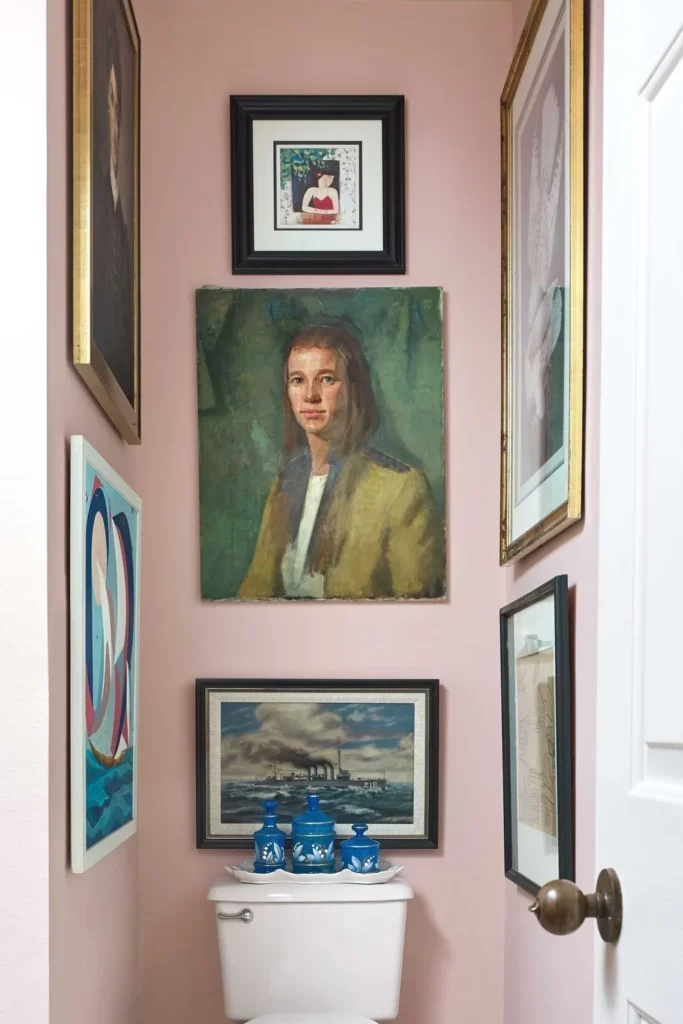 We love the eclectic artwork against the baby pink walls of this powder room. A teeny tiny bathroom is the perfect place for a playful paint color since there's not room for any other decorative statements. In this bathroom, the pink backdrop makes the traditional portrait gallery fun and whimsical.
Rich Blue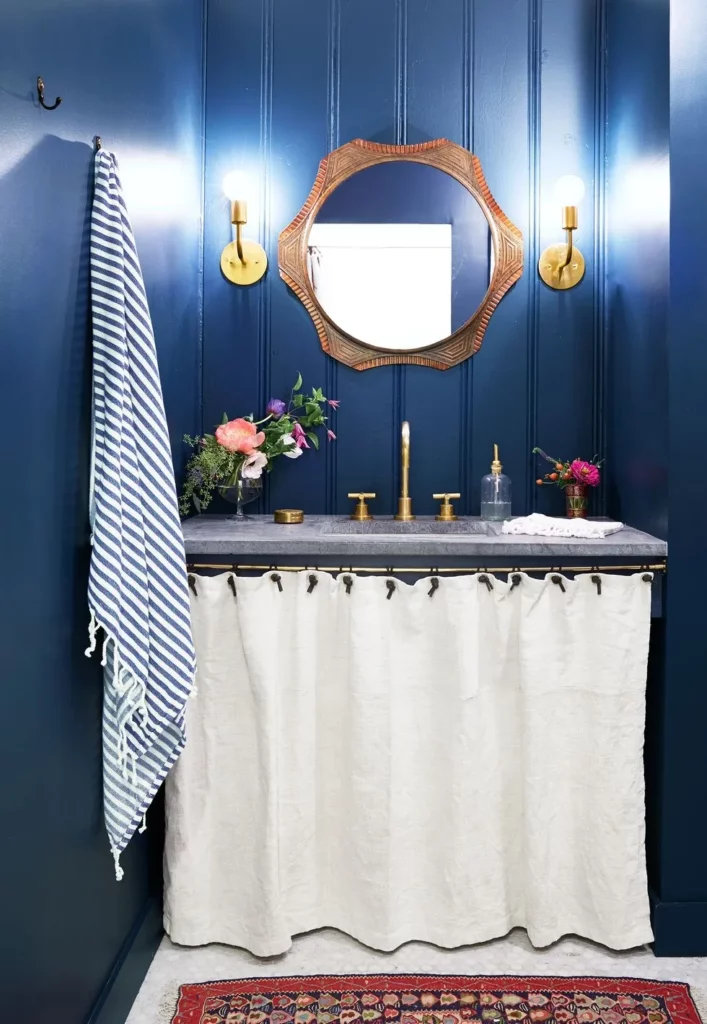 Rich Blue adds richness and complements the soapstone countertops without being too over-the-top, should the occupants want to switch out accent pieces like rugs and mirrors over the years.
By Hadley Mendelsohn for House Beautiful 3/24/2020
For more information, contact us here.